Posts for tag: tooth decay
By Port Huron Periodontics
June 21, 2018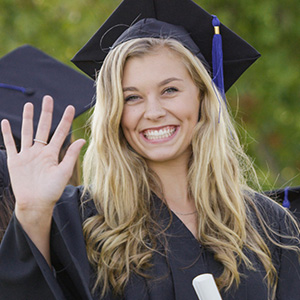 High school graduation marks the end of childhood and the beginning of young adulthood. Do you have a graduate in your family? If so, this is the ideal time to schedule a dental checkup and cleaning. Many graduates will be moving away to attend college, and an oral exam and cleaning now can help ensure that they will embark on this next phase of life in good oral health.
Is your graduate ready for the barrage of camera snaps? Long after graduation day, pictures of your graduate beaming in cap and gown will be on display. A professional teeth cleaning may be just what is needed for a camera-ready smile. The dental hygienist will use an electronic polishing tool to remove many stains from the teeth for a sparkling smile.
What's more, the dental hygienist uses special tools to get rid of plaque and tartar that can cause bad breath, a common concern among teens and young adults. Bad breath is primarily caused by poor oral hygiene habits, and the hygienist can check to see if your teen's oral hygiene routine has been too lax—and offer pointers if needed. It's never too late to form better brushing and flossing habits, especially if your graduate will soon be living away from home!
A dental exam will reveal tooth decay or gum disease, problems that will only get worse if not taken care of. Another reason why dental exams are important at this time is that wisdom teeth—or third molars—generally appear between ages 17–21. Although these teeth sometimes come in without any problem, many wisdom teeth become impacted and must be removed, so it's important to monitor them during regular dental checkups.
Take time to schedule a dental exam and cleaning so your graduate can march into a bright future armed with a big smile and the best oral health.
If you have questions about teen oral health concerns, please contact our office or schedule a consultation. You can learn more in the Dear Doctor magazine articles "Wisdom Teeth" and "How to Help Your Child Develop the Best Habits for Oral Health."
By Port Huron Periodontics
February 10, 2016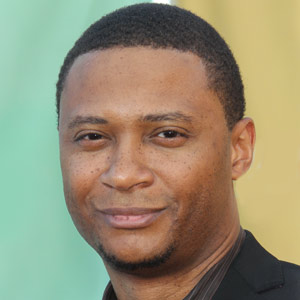 Cavities can happen even before a baby has his first piece of candy. This was the difficult lesson actor David Ramsey of the TV shows Arrow and Dexter learned when his son DJ's teeth were first emerging.
"His first teeth came in weak," Ramsey recalled in a recent interview. "They had brown spots on them and they were brittle." Those brown spots, he said, quickly turned into cavi­ties. How did this happen?
Ramsey said DJ's dentist suspected it had to do with the child's feedings — not what he was being fed but how. DJ was often nursed to sleep, "so there were pools of breast milk that he could go to sleep with in his mouth," Ramsey explained.
While breastfeeding offers an infant many health benefits, problems can occur when the natural sugars in breast milk are left in contact with teeth for long periods.  Sugar feeds decay-causing oral bacteria, and these bacteria in turn release tooth-eroding acids. The softer teeth of a young child are particularly vulnerable to these acids; the end result can be tooth decay.
This condition, technically known as "early child caries," is referred to in laymen's terms as "baby bottle tooth decay." However, it can result from nighttime feedings by bottle or breast. The best way to prevent this problem is to avoid nursing babies to sleep at night once they reach the teething stage; a bottle-fed baby should not be allowed to fall asleep with anything but water in their bottle or "sippy cup."
Here are some other basics of infant dental care that every parent should know:
Wipe your baby's newly emerging teeth with a clean, moist washcloth after feedings.
Brush teeth that have completely grown in with a soft-bristled, child-size toothbrush and a smear of fluoride toothpaste no bigger than a grain of rice.
Start regular dental checkups by the first birthday.
Fortunately, Ramsey reports that his son is doing very well after an extended period of professional dental treatments and parental vigilance.
"It took a number of months, but his teeth are much, much better," he said. "Right now we're still helping him and we're still really on top of the teeth situation."
If you would like more information on dental care for babies and toddlers, please contact us or schedule an appointment for a consultation. You can also learn more by reading the Dear Doctor magazine articles "The Age One Dental Visit" and "Dentistry & Oral Health for Children."
By Port Huron Periodontics
August 13, 2015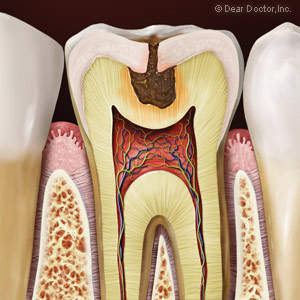 Humanity has been waging war against tooth decay for millennia — with this relentless opponent often getting the better of us.
Over the last century, however, significant treatment advances have turned the tide of battle in our favor. Perhaps the greatest of these advancements is our deeper grasp of the disease process — new understandings that have altered our treatment strategy. Rather than wait for cavities to occur and then repair the damage, we now focus on stopping the damage from occurring in the first place.
Prevention starts by reducing factors that contribute to tooth decay. We can signify these detrimental factors with the acronym BAD:
Bad Bacteria. Millions of bacteria inhabit our mouths at any one time, but only a few strains produce the acid that causes decay. We want to reduce their population by removing dental plaque (where they feed and grow) through daily brushing and flossing, and, at a minimum, semi-annual office cleanings.
Absence of Saliva. This important fluid neutralizes acid and strengthens tooth enamel. Some people, however, suffer from reduced saliva flow. We want to find the cause (for example, a side effect of certain prescription drugs) and then improve saliva flow.
Dietary Habits. A diet heavy in sugar and acid (particularly sodas and soft drinks) gives bacteria a ready food source and increases the mouth's acidic level. Chronic high acid levels in particular are often too great for normal saliva flow to overcome and neutralize. Reducing the amount and frequency of these food items creates a healthier oral environment.
Reducing BAD factors is only half of our prevention focus. We also want to promote SAFE factors that enhance tooth health and strength: Sealants, especially for children, that shield tooth surfaces from decay; Antimicrobial rinses that target and rid the mouth of acid-producing bacteria and give healthy bacteria room to develop; Fluoride, a proven enamel-strengthening chemical available in dental products, many drinking water systems and as a topical application in dental offices; and an Effective diet that's rich in nutrients and low in sugar and acid as already mentioned.
Keeping the focus on reducing BAD factors and promoting SAFE factors will greatly increase your chances of personally winning the war against tooth decay.
If you would like more information on the prevention and treatment of tooth decay, please contact us or schedule an appointment for a consultation. You can also learn more about this topic by reading the Dear Doctor magazine article "Tooth Decay: How to Assess Your Risk."