Posts for: October, 2017
By Port Huron Periodontics
October 28, 2017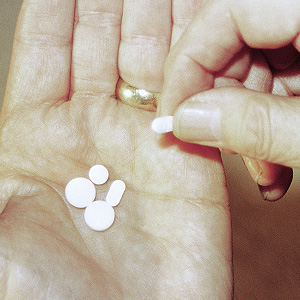 Aspirin has been a popular pain reliever and fever reducer for over a century. Its effect on the clotting mechanism of blood, however, has led to its widespread and often daily use in low dose form (81 mg) to help reduce the chances of heart attack or stroke in cardiovascular patients. While this has proven effective for many at risk for these conditions, it can complicate dental work.
Aspirin relieves pain by blocking the formation of prostaglandins; these chemicals stimulate inflammation, the body's protective response to trauma or disease. Aspirin reduces this inflammatory response, which in turn eases the pain and reduces fever. It also causes blood platelets to stop them from clumping together. This inhibits clotting, which for healthy individuals could result in abnormal bleeding but is beneficial to those at risk for heart attack or stroke by keeping blood moving freely through narrowed or damaged blood vessels.
Even for individuals who benefit from regular aspirin therapy there are still risks for unwanted bleeding. Besides the danger it may pose during serious trauma or bleeding in the brain that could lead to a stroke, it can also complicate invasive medical procedures, including many in dentistry. For example, aspirin therapy could increase the rate and degree of bleeding during tooth extraction, root canal or other procedures that break the surface of soft tissue.
Bleeding gums after brushing is most often a sign of periodontal (gum) disease. But if you're on an aspirin regimen, gum bleeding could be a side effect. A thorough dental examination will be necessary to determine whether your medication or gum disease is the root cause.
It's important, then, to let us know if you're regularly taking aspirin, including how often and at what dosage. This will help us make more accurate diagnoses of conditions in your mouth, and will enable us to take extra precautions for bleeding during any dental procedures you may undergo.
If you would like more information on the effects of aspirin and similar medications on dental treatment, please contact us or schedule an appointment for a consultation. You can also learn more about this topic by reading the Dear Doctor magazine article "Aspirin: Friend or Foe?"
By Port Huron Periodontics
October 13, 2017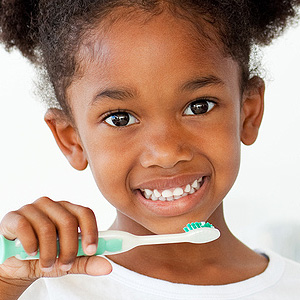 October is National Dental Hygiene Month. It's a great time to talk about your first line of dental defense: your toothbrush.
Are you getting the most out of your tooth-brushing routine at home? Your toothbrush is the primary tool to maintain oral health on a daily basis, so here are some tips to keep in mind:
Brush gently twice a day, every day, for two minutes each time using a soft toothbrush. Scrubbing with too much force or with hard bristles can damage gums and tooth enamel.
Use fluoride toothpaste to prevent tooth decay. Fluoride is a mineral that builds tooth enamel to prevent tooth decay.
Replace your toothbrush every 3 to 4 months or when the bristles start to look frayed, curled, or worn.
Rinse out your mouth thoroughly after brushing to get rid of bacteria and food debris that you worked loose from your teeth.
Also rinse your toothbrush well after each use to wash away the debris and bacteria you just brushed from your teeth.
Let your toothbrush dry out between uses. A toothbrush that is stored in a closed container can become a breeding ground for bacteria.
Keep your toothbrush to yourself. Sharing toothbrushes is a way to share disease-causing germs as well.
Follow these pointers and come in for regular dental visits to help ensure healthy teeth and a bright smile. If you have any questions about your dental hygiene routine, be sure to ask us.
To learn more, read these informative articles in Dear Doctor magazine: "Manual vs. Powered Toothbrushes" and "10 Tips For Daily Oral Care at Home."